We Have Professional Drain Cleaning Solutions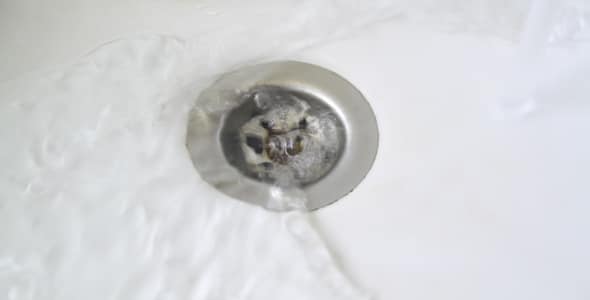 The team at Rivers Plumbing, Heating and Air have managed drain clogs for Danville homeowners since 1979. Our red vans with yellow lettering are well equipped the all of the latest drain cleaning equipment to ensure that you clog is cleared and your drains are properly working.
As a family-owned and operated business we understand that your time is important, which is why we offer emergency plumbing services, same-day appointments, and will provide you with a window of time that you can expect our technician to arrive at your location. We will even call you when he is in route, so no waiting around with the unknown of when our plumber will arrive.
Some of the equipment our technicians will expertly use to clear your drains are:
Hand Augers
Machine Augers
Plungers
Drain Bladder
Drain Stick
If you find that you are experiencing chronic drain clogs, or a drain clog just won't clear the master plumbers at Rivers Plumbing, Heating and Air can perform a camera inspection of your plumbing system to identify the cause. Sometimes tree roots can infiltrate a plumbing system under the ground and cause serious problems through the entire system. Some of the more common drain blockages include:
Bathroom and Kitchen Sink Drains – In the kitchen things like soap, grease, and food particles are rinsed down the drain or into the garbage disposal. All of this mixes together in the pipes and creates a sludge that can adhere to the inside of the pipes like a paste. Over time, this residue builds up and eventually reduces the diameter of the pipe causing the water to flow much slower than it used to. This same things happens in the bathroom when toothpaste, bath and body products, hair, and soap are rinsed down the drain. Some signs that your drain might be clogged or, will be soon are: water backing up out of the drain and into the sink, slow draining water, gurgling sounds from the drain, a bad odor coming from the drain. All of these signs are reason to call for professional plumbing support. Sometimes a clogged drain is just a symptom of a bigger problem so, it is always important to have an expert take a look.
Bathtub and Shower Drains – The number one cause of clogs in the bathtub or shower is hair. While other organic matter is rinsed down the drain such as soap, shampoo, and shaving cream these products take time to build up before they will cause a clog. Whereas, adults loose up to 200 strands of hair every day and much of that is lost while showering. These large clumps of hair are then rinsed down the drain and quickly back up the drain. When these clogs occur it is best not to use over the counter caustic chemicals as they can create weakness or corrosion in your pipes. Signs of a clogged bathtub or shower drain clog are water backing up, water draining very slowly, and gurgling noises coming from the drain.
For more than 30 years the expert plumbing technicians at Rivers Plumbing, Heating and Air have delivered exceptional drain cleaning services to the residents of Danville. Whether you have a drain clog in your kitchen or bathroom our team can help. We have the years of training and skills to manage a wide variety of drain clog causes. Our expert plumbers will locate and remove your drain clog quickly, and will get your system back up and running.