Air Conditioning Installation
Choosing a new air conditioner is a big job. The investment of both time and money is substantial, after all this appliance is one that you and your family will rely on for at least seven years. There are several things to consider when deciding on which unit will work best for your needs. For instance,:
Capacity: How large of an area the unit will cool. This depends on factors such as the number of windows in the room, the quality of the room's insulation, and the number of people in the room.
Rivers Plumbing, Heating and Air has more than 30 years of experience installing new air conditioning systems. We have the knowledge and the training to not only professionally install your new system, but to help you narrow down the choices to the unit that is going to best serve your needs.
Air Conditioning Maintenance
The best step you can take to keep your air conditioning system running at its best is to have regular maintenance checks. Having your air conditioning system serviced in the Spring will ensure that it is in top working order before the summer heat hits. During a maintenance check your Rivers Plumbing, Heating and Air technician will check and clean or replace the filter for your system. This is a priority step as a dirty filter can cause your system to overwork and burnout leaving you with expensive repair needs.
There are hundreds of reasons that your air conditioning system might require repair services. For instance, if you have never had your system serviced for maintenance it could have an underlying malfunction that wasn't caught in time and has caused significant and permanent damage. Some of the main reasons for needing air conditioning repair include:
Wiring
Low refrigerant
Fan
Frozen Coil
At Rivers Plumbing, Heating and Air our certified air conditioning technicians are experts in all types of air conditioning repair, regardless of the make and model you have.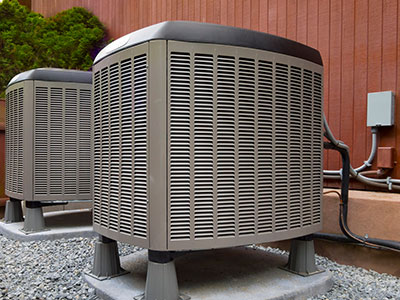 Voted in the top 100 of the best places to live by Money Magazine, Pleasanton is a wonderful community and home. While the summer climate is mild, the average high only being around 90, these temperatures can get uncomfortable quickly if your air conditioner is not working properly, or at all.
Rivers Plumbing, Heating and Air has proudly served the air conditioning needs of the Pleasanton community since 1979. As a family owned and operated business with more than 30 years of experience in air conditioning installation, maintenance, and repair.
Rivers Plumbing, Heating and Air is proud to have earned a strong reputation for providing quality and value to all of our customers.
SINCE 1979 WE HAVE SERVED PLEASONTON AC SERVICE NEEDS
The team at Rivers Plumbing, Heating and Air have more than 30 years of experience helping Pleasanton area residents with all of their air conditioning needs. We always provide up-front pricing so you know exactly how much the repair is going to cost before we begin work, and will provide you with an approximate arrive time and notify you by telephone when the technician is on his way. Just look for the red van with the yellow letters!