Get Your Drains Cleaned By Professional Plumbers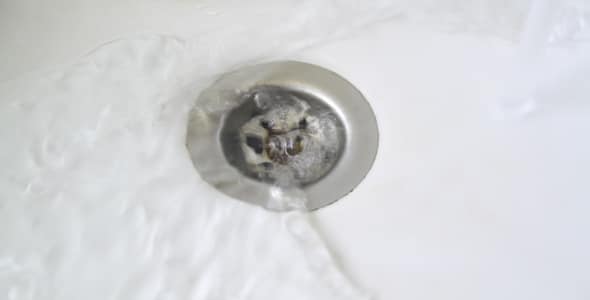 At Rivers Plumbing, Heating and Air our expert plumbers have helped Pleasanton residents with drain cleaning services since 1979. We are dedicated to making sure that our bright red vans are well stocked with cutting-edge drain-cleaning equipment, ensuring that every clog we are called to work on is quickly and efficiently removed and water flow is restored.
We offer our clients up-front pricing, same-day appointments, and emergency plumbing services.
We respect your time and when you call for service we will provide you with a window of time to expect a technician to arrive at your location.
Some of the tools that our professional technician will use to clear your clogs are:
Hand Augers
Machine Augers
Plungers
Drain Bladder
Drain Stick
Your home has several drains, and each of them can become clogged at one time or another. If you notice that you are having more clogged drains than is usual, give us a call to discuss having a camera inspection of your plumbing. This process helps to identify any tree roots or other large obstructions that might be causing serious water flow problems.
A couple of the more regularly occurring drain clogs are:
Bathroom and Kitchen Sinks – Most often a clog in these rooms of the house will be the result of washing soap, grease, and other organic materials down the drain. When this happens on a regular basis it will eventually create a sludge to form on the inside walls of the plumbing pipes. As the sludge gets thicker, the pipes are restricted in their ability to allow water to flow through resulting in an eventual clog. Your kitchen or bathroom sink might be clogged if there is a gurgling sound or a foul smell coming from the drain, or if water is backing up and accumulating in the sink basin. Because this water contains organic material it will begin to grow bacteria, which can be harmful when the water is standing in a sink basin.
Bathtub and Showers – The top cause for bathtub and shower drain clogs is hair. While there are other things that are rinsed down the drain like shampoo, soap, and beauty products these take time to build up inside of the plumbing system and cause a clog. However, on a daily basis one adult will lose 100-200 stands of hair and much of this happens while washing hair and showering. This large volume of hair gets tangled into balls and catches on the inside of the plumbing pipes causing a substantial blockage.
Since 1979 Rivers Plumbing, Heating and Air has helped the residents of Pleasanton with all of their drain cleaning needs. We understand that having a drain clog can be not only disruptive to your household but, also can create a situation that is hazardous to the health of everyone in your family. Each of our technicians is dedicated to providing all of our customers with superior service and support. No matter where the clog is located in your home or what the cause is, our team can help.