Let Us Keep Your Plumbing System Working Right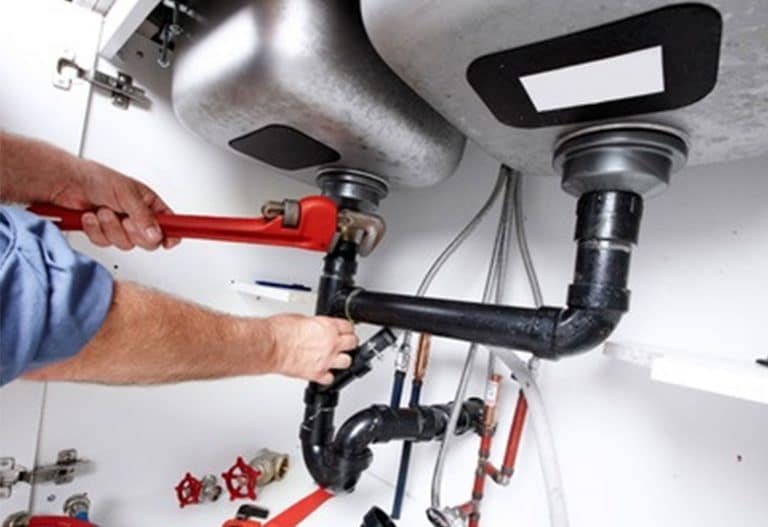 When you need a local licensed plumber in Pleasanton or surrounding California areas call Rivers.

You and your family count on your plumbing system to help you to complete activities every day. Everything from taking a shower to washing dishes requires a properly working system. When you have a malfunction that requires repairs, or you need new plumbing installed the impact can be intrusive to your daily activities.
Rivers Plumbing, Heating and Air opened in 1979 and has been providing exceptional, local & licensed plumbers to Pleasanton home and business owners ever since.
We are a family-owned and operated business and we are dedicated to providing the cutting-edge service of the large National chains, coupled with the care and honesty of a smaller operation.
Our customers count on us for reliable and quality service at a great value and we are proud of this reputation. Customer service is the #1 priority of our wonderful staff at Rivers.
Our team can help with all sorts of plumbing needs:
Garbage Disposals
Toilets
Under Sink Repairs
Leaking Sinks
Water Line Repairs
Faucet Repair
Gas Line Installation
Appliance Hook-up
At Rivers you will always be provided with up-front pricing so you are aware of how much the service call will cost before any works begins. We value your time and respect your home, which is why we strive to finish even larger service calls within the same day we begin them, while ensuring quality and craftsmanship every customer deserves.
The best way to keep your plumbing system in proper working order is to follow some easy maintenance tips.
Water Shut-Off Valve
Although having your pipes freeze in Pleasanton is unlikely, it is possible for major water leaks to occur for other reasons. For this reason, it is important to locate the water shut-off valve that turns off the water to your home. In case of a major leak, turning off the main water source while your Rivers Plumbing, Heating and Air plumber is en-route will lessen the chances of severe water damage to your furnishings and home.
Toilets
Many malfunctions can happen with toilets, but two issues happen more than others. For one, the toilet may be constantly leaking, which can be caused from high water pressure or something preventing the "flapper" from closing all the way. Second, a leak between the tank and the bowl. To identify this you can put a couple of drops of dark colored food coloring into the water in your toilet tank and check 15 minutes later to see if the water in your bowl is colored. Contact the professionals at Rivers Plumbing, Heating and Air for repair services and to discuss replacing old toilets with more water efficient ones.
Drain blockages are typical and can happen more often when heavy amounts of toilet paper or non-flushable items are flushed down the toilet. Flushing items like feminine products, baby wipes, and diapers can quickly cause a blocked drain. The use of drain clearing chemicals can cause your pipes to weaken or corrode. If you have drains that are constantly becoming clogged, call the experts at Rivers Plumbing, Heating and Air. You might need to have a camera inspection of your pipes to see if there are tree roots or other obstructions causing the problem.
When you need a plumber, you need a highly educated & professional expert who can complete the service call right the first time. Since 1979 the home and business owners of Pleasanton have trusted our team of professional plumbers to provide exceptional services. With more than 30 years of training and experience, Rivers Plumbing, Heating and Air are dedicated to delivering cutting-edge plumbing services and top-notch customer care. When our signature red van with yellow lettering arrives at your location, you can trust that you friendly neighborhood plumbing expert is on the job!