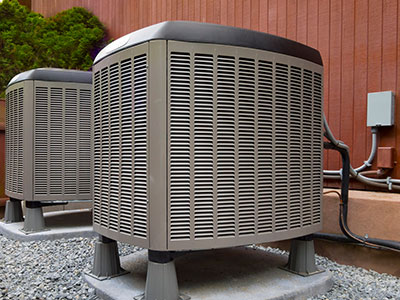 With beautiful parks, great schools, and easy access to freeways it's no wonder that more than 60,000 people call Walnut Creek home. However, with the average summer high being around 90 degrees, having a properly working air conditioning is essential.
The professionals at Rivers Plumbing, Heating and Air have provided expert air conditioning support to Walnut Creek residents for more than 30 years. We began our family-owned and operated business in 1979 have delivered professional installation, maintenance, and repair air conditioning services of the highest value and quality to each of our customers.
INSTALLATION, MAINTENANCE & REPAIR
Call the Local & Licensed Air Conditioning
Specialists at Rivers Inc.
When our signature red van with yellow lettering arrives at your Walnut Creek home or business you can trust that it will be equipped with the right tools to expertly address your air conditioning needs. We are dedicated to providing each of our customers with up-front pricing, providing you with budget information about how much the work we are recommending will cost before we begin. We know how valuable your time is, and we will always provide you with an expected arrival time of our technician and will even call you to let you know exactly when your assigned technician is on his way.
Air Conditioning Installation
Making a choice on which air conditioning unit to purchase is challenging. The investment that you make is considerable and the unit you finally decide on will be one that you count on for no less than seven years. When deciding which air conditioning unit will best fit your needs, there are many things to consider. Including:
Season – Buying an air conditioner during the summertime, when they are in high demand, can make the price tag much higher. If you can, it is best to plan the purchase during the Fall or Winter and look for rebates for purchasing energy efficient units
At Rivers Plumbing, Heating and Air we have the training and the knowledge to provide you the guidance you need to narrow down your options and finally land on the one system that will best fit your home. Then, we will professionally install your new unit.
Air Conditioning Maintenance
Your air conditioning system is an essential appliance for your household, especially during the summer months when the temperature outside begins to rise. Just like any other major mechanical appliance, the best way to keep it performing the best it can is to have regular maintenance performed. At Rivers Plumbing, Heating and Air our technicians recommend have a maintenance check at least once per year during the spring, to identify any areas that need attention before the high-use months in the summer.
There are endless reasons for your air conditioner to need repair. This is another reason that having regular maintenance checks are important. During a maintenance visit, your Rivers Plumbing, Heating and Air technician can identify any systems inside of your air conditioning unit that need repair. These include:
Fan
Wiring
Frozen Coil
Low Refrigerant
No matter what the make and model of your air conditioning unit is, the experts at Rivers Plumbing, Heating and Air can provide expert and professional repair services. With more than 30 years of experience, our highly-trained technicians can locate the cause of your system's breakdown and efficiently repair it.