Is Your Water Heater Giving You Trouble? We Can Help!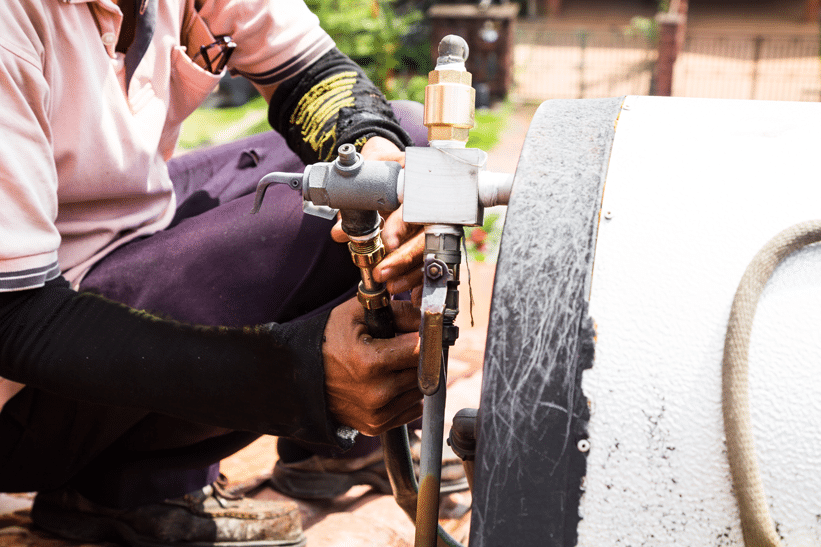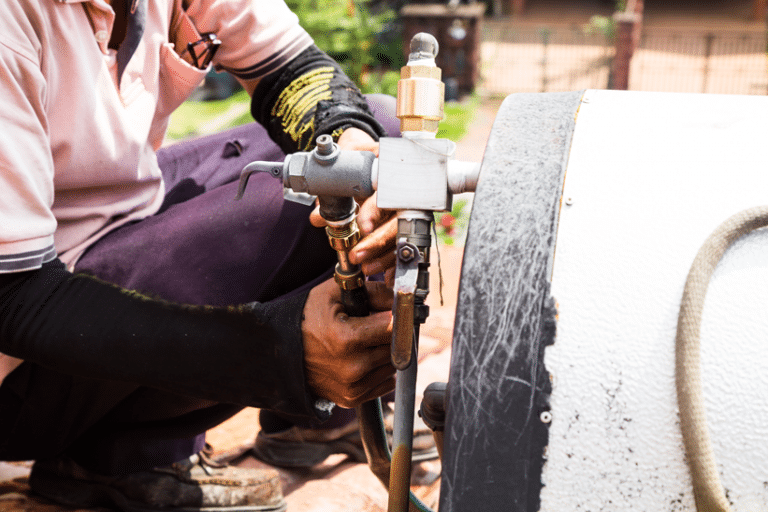 At Rivers Plumbing, Heating and Air we have helped Walnut Creek homeowners with all sorts of water heater needs. Everything from repairing a water heater that has stopped working, to replacing an old system and installing a new one.
We have been in business for more than 30 years and in that time have earned a strong reputation for quality service at a great value. When our red van with the yellow letter arrives at your home, you can trust that our technicians have the tools and the training to address all of your water heater needs. While there are several options for water heater systems, at Rivers Plumbing, Heating and Air we specialize in the installation, repair, and maintenance of both traditional tank systems, and the more modern tankless option.
Traditional Tank Water Heaters
These systems are more prevalent in homes across the United States. They have been around for years and are an inexpensive and easy solution to water heating needs. A traditional tank system is just as it sounds. A large stand-up tank is installed and filled with anywhere from 20 to 50 gallons of water, depending on the size of the house and number of people in it. The tank is perpetually filled with its capacity of water, regardless of how much water is used at a given time. Inside of the tank is a heat source, usually natural gas or electric and that heat source keeps all of the water in the tank heated to a specified temperature. Even if you go on vacation for two weeks, your water heater will work around the clock to keep the water inside of it full and heated.
Traditional water heaters are beneficial in that:
They are inexpensive
They are easy to install
They are easily adapted for alternate heating sources
One of the main complaints of these systems is that it is possible to run out of hot water. In other words, if several people take a shower, or a lot of laundry is done these activities will deplete the tank of the water it has heated and you will need to wait for it to refill and reheat more water.
These systems have not been around as long as the traditional systems and are therefore not as common. The tankless water heater system was an answer to the need for being more energy and water efficient in our homes. They are designed to only heat water on an as-needed basis, and therefore do not require the use of a large tank or reservoir. To do this the tankless system routes cool water through heated pipes when the faucet is turned on and heats two to three gallons of water per minute until the faucet is turned off. Once the faucet disengages the system, the heating source turns off and is dormant until the next time the faucet is turned on.
Pros of tankless systems are:
Convenience
Eco-friendly
Durability
Because these systems do not require installation of large tanks, they are more versatile as far as where they can be installed and be design take up less space. These systems are more expensive to purchase and installation can be complicated and made more expensive if the home needs to be retrofitted from a tank system to a tankless system.
Whether you have a traditional tank system that needs repair or replacement, or you would like to have a tankless system installed the dedicated team at Rivers Plumbing, Heating and Air has the skills and the training to help. You will always receive up-front pricing so you are aware of the cost of the project before we begin, and our clean and courteous plumbers will treat your home with respect and clean up after we are done. We know that you time is valuable, which is why we will give you an arrival time window of when to expect our technician and then call you when he is on his way. When you work with Rivers Plumbing, Heating and Air you will receive quality service and top-notch support!